Welcome to Clane's St. Patrick's Day Festival.




The Parade Highlights are now on the web.




Your friends and family around the world


can watch the highlights now!!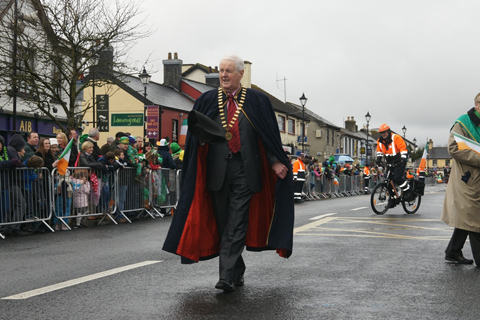 Theme For 2015 – Childhood Games
PHOTOS FROM THE PRESENTATIONS 2014

Clane Festival celebrated its 10th Anniversary in 2014.
To mark this, we launched a book entitled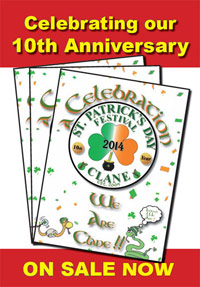 Book costs €5 and is available in local shops.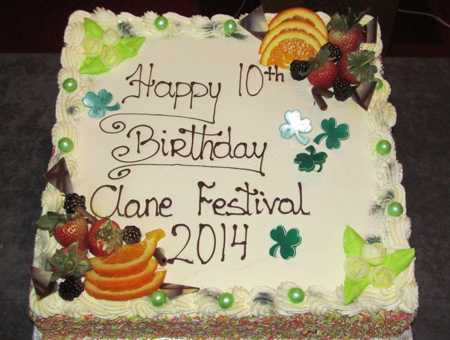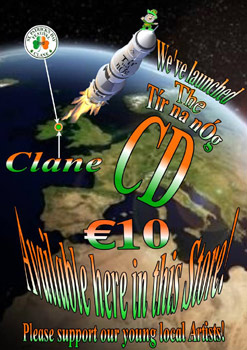 Our beautiful Tír na nÓg CD was recently launched.
The CD is on sale in local shops in Clane. Cost €10.
Please support our young local artists.
Front cover (Séana Jordan)
Back cover (Ailbhe Garry)
Both girls are students in Scoil Mhuire Community School, Clane
The 8-page booklet was produced by Ed Kiely, Illinois, U.S.A. (a member of Clane St. Patrick's Day Parade Committee)
View more about the Tír Na Nóg CD