Welcome to Clane's St. Patrick's Day Festival.




See you all at the Parade on Monday 17th March




The Parade will be live on the web from 2.45pm.


Your friends and family around the world can watch it live!!


Theme for 2014 – A Celebration

Clane Festival will celebrate its 10th Anniversary this year
To mark this, we have launched a book entitled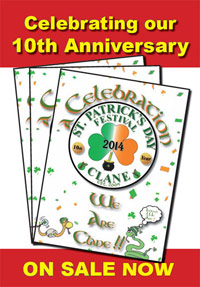 Book costs €5 and is available in local shops.
Miriam Lambert Puppeteer
presents
Goldilocks & The 3 Bears
The Show will take place at 3pm on Sunday 16th March
at The Westgrove Hotel, Clane
Admission €5.
To book your ticket, please call 086 0619086 or
buy your ticket at The Westgrove Hotel..

More information about Miriam Lambert Puppeteer at www.miriamlambertpuppeteer.com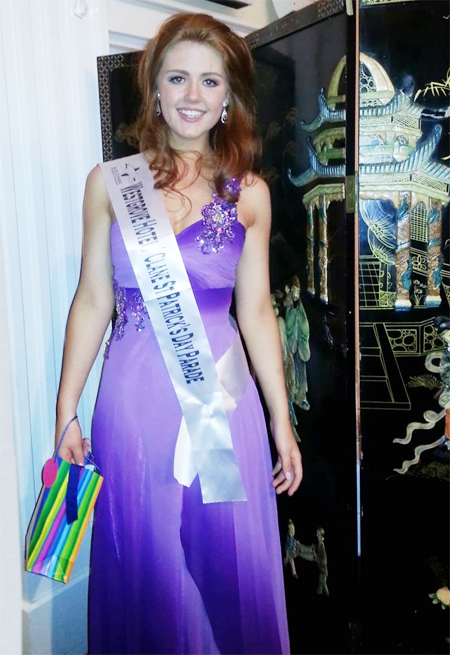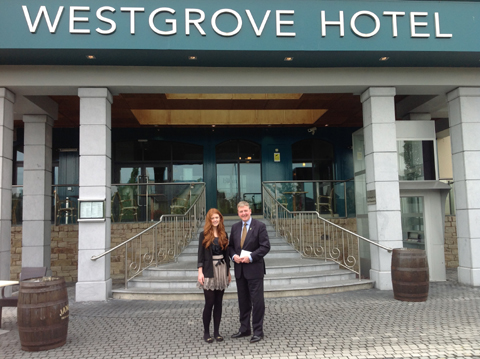 Leah Redmond
OUR 2014 GRAND MARSHAL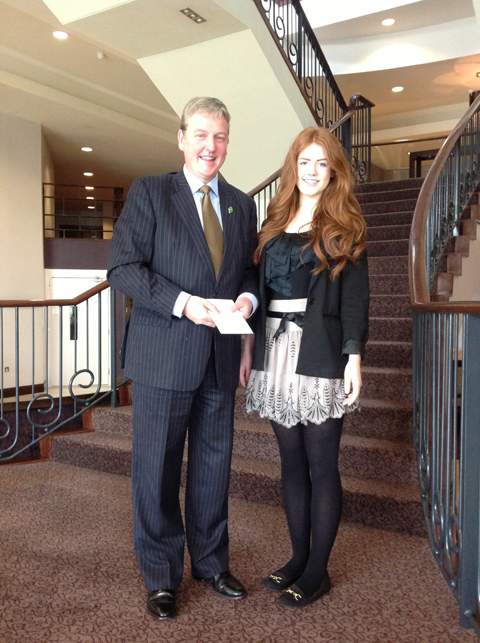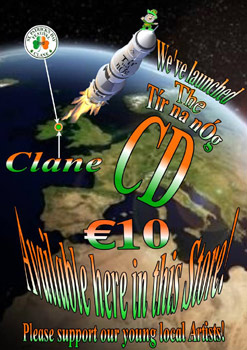 Our beautiful Tír na nÓg CD was recently launched.
The CD is on sale in local shops in Clane. Cost €10.
Please support our young local artists.
Front cover (Séana Jordan)
Back cover (Ailbhe Garry)
Both girls are students in Scoil Mhuire Community School, Clane
The 8-page booklet was produced by Ed Kiely, Illinois, U.S.A. (a member of Clane St. Patrick's Day Parade Committee)
View more about the Tír Na Nóg CD