About Us
A group of about 4 or 5 people got together back in January, 2005 and organised the 1st St. Patrick's Day Parade in Clane. The weather was in our favour and the crowds really turned out on the day and because it was so successful, it has continued and has become an Annual event and has gone from just a Parade to a huge Weekend Festival.
In 2007 the theme was CLANE - OUR GREEN VILLAGE, and to coincide with the launch of the Book "Clane, The Village We Knew" written by Bryan Sammon, Liam Burke and Paddy Behan, we had a special Float in the Parade re-living this era.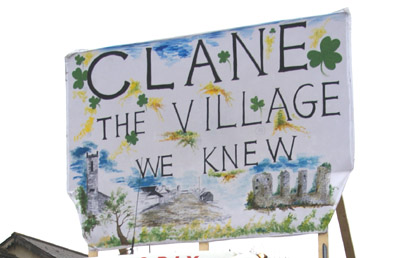 Banner (above) painted by Fiona Marron
Bringing home the turf (below)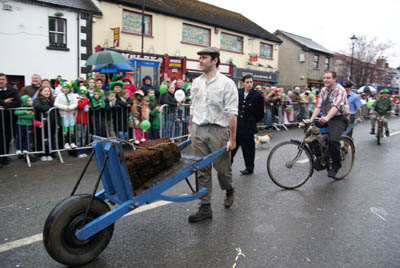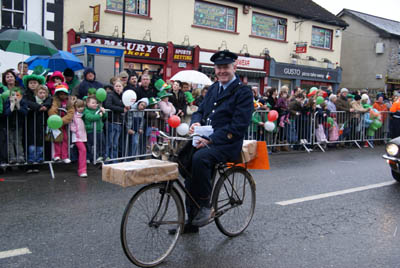 Meet our local friendly Postman!!!!